Croydon Ducks - Millers Pond - 2019
Latest update: 20th August 2019
External Links: Council Information Google Map Friends of Millers Pond
Millers Pond is a small four acre park in Shirley surrounded by housing, main entrance in Shirley Way, south of the Wickham Road,
best parking in Worcester Close (CR0 8HT for satnavs) on the east side of the park.
The park was acquired by the council in the 1930s, and is well looked after by the Friends of Millers Pond. It is very popular with dog
walkers and families, and the vast number of water fowl on such a small pond suggest the locals keep them well fed.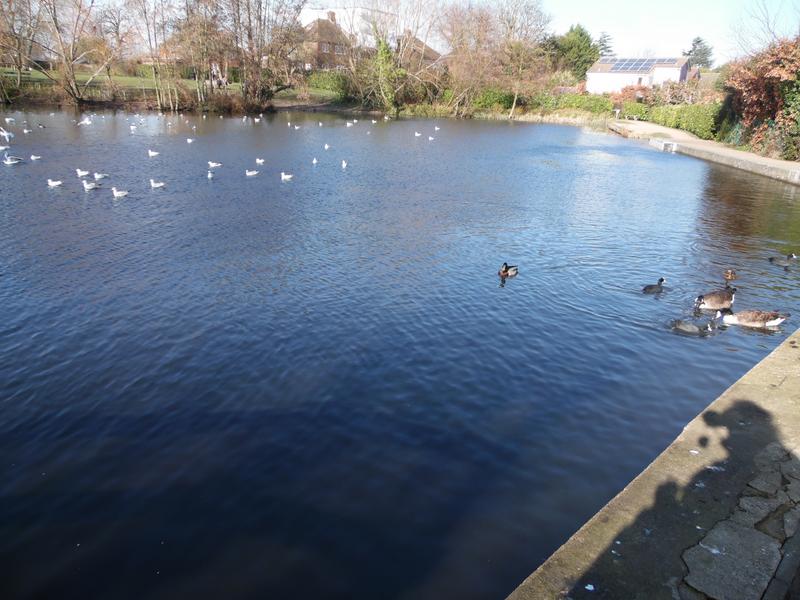 17th February 2019, lots of sea gulls, not many ducks or geese.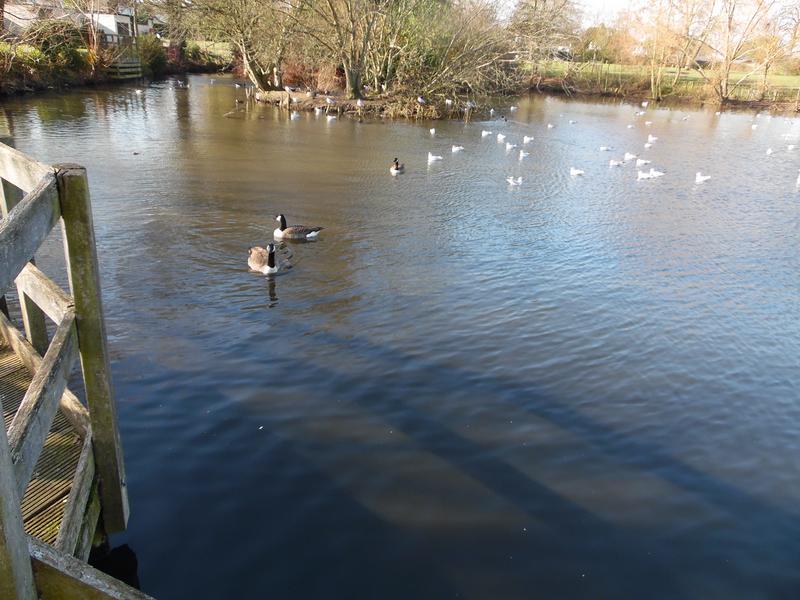 No-one seems very hungry.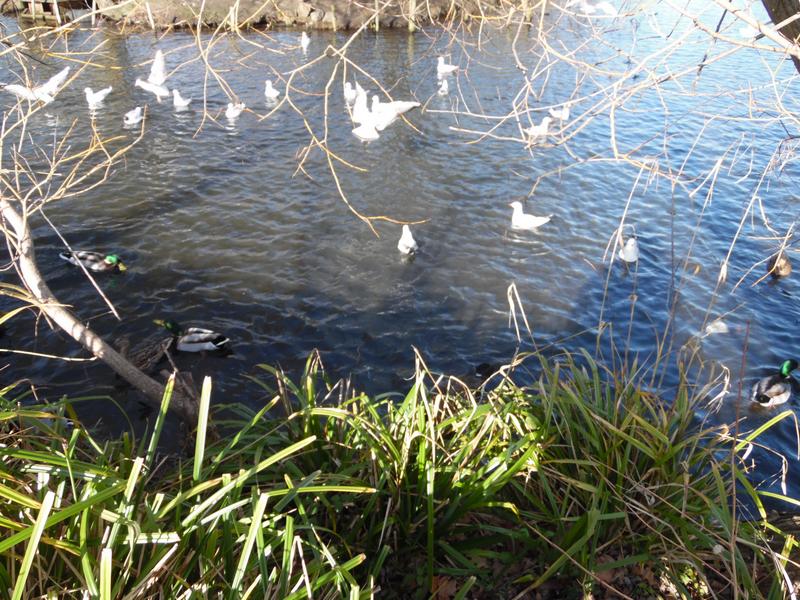 A few Mallards around the pond borders.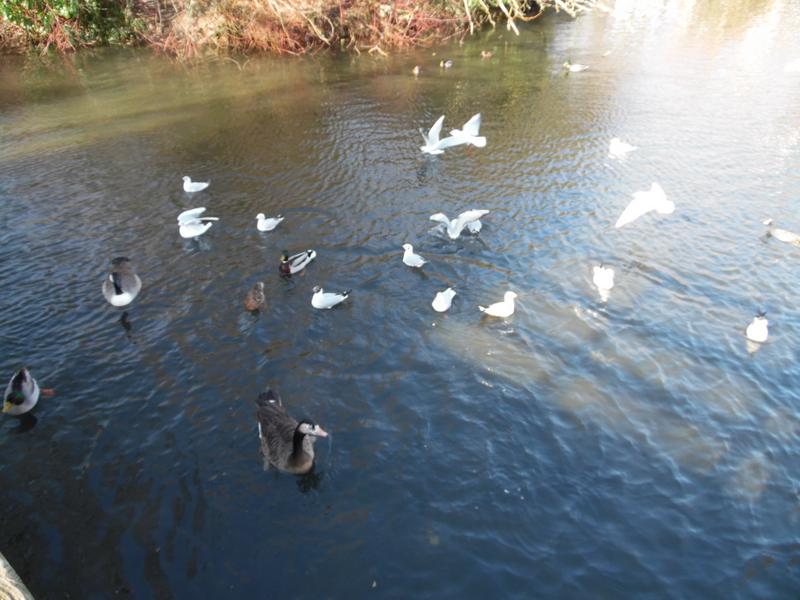 A few geese here.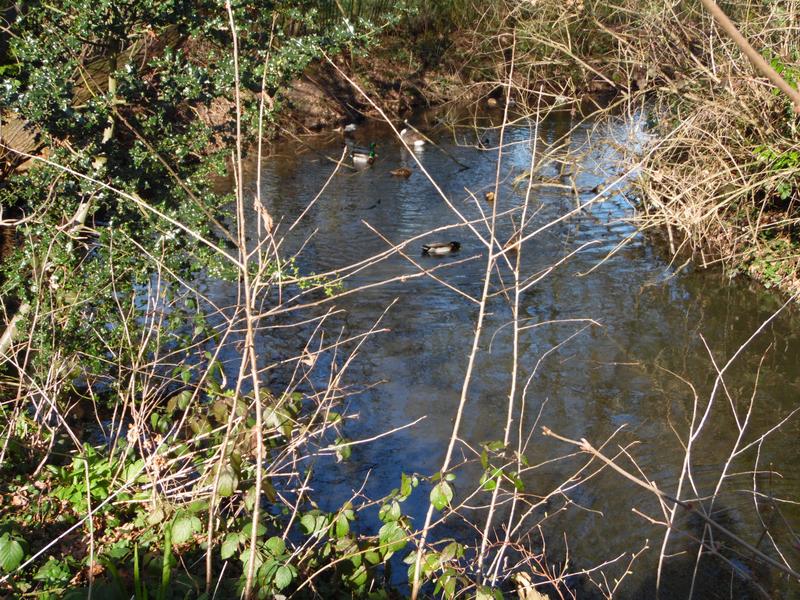 A little busier around the large island.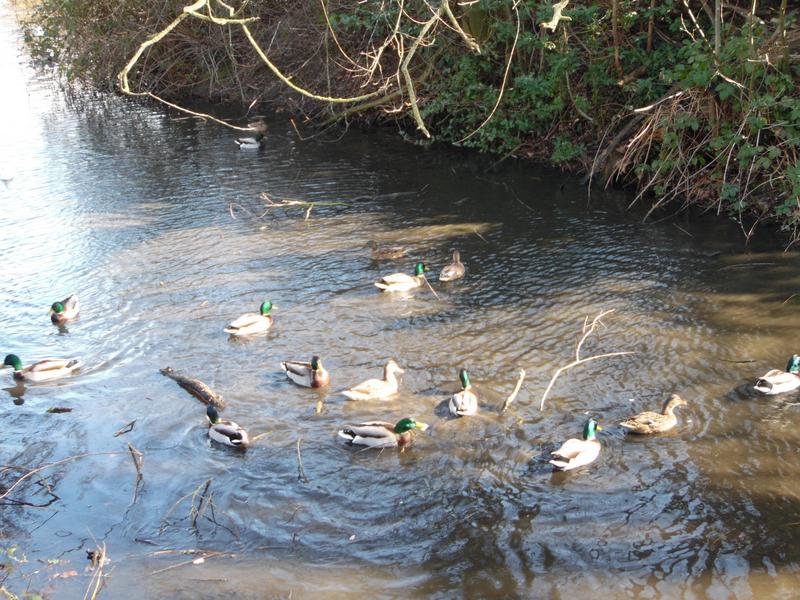 Perhaps the Mallards are hiding behind the large island from the sea gulls. Still not hungry. Bring most of the bread home.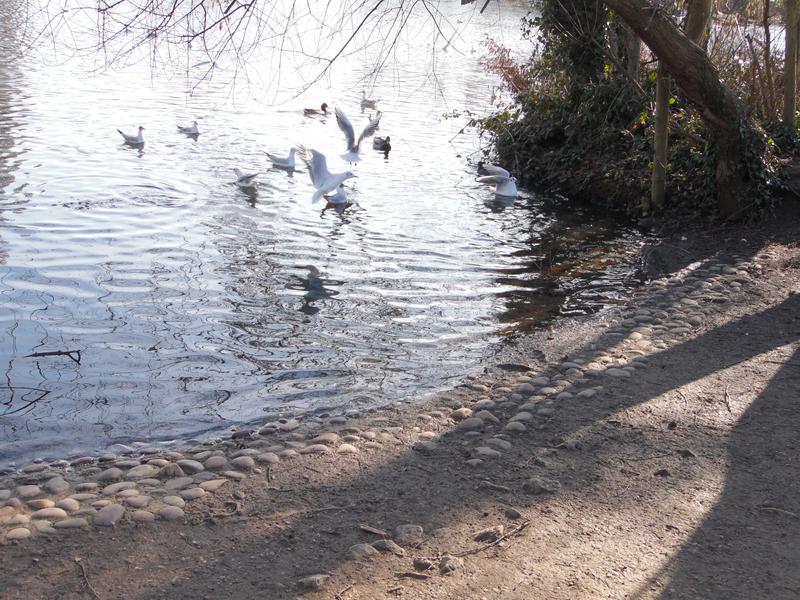 A lot the beach pebbles are exposed, water level quite low. It's been a dry winter.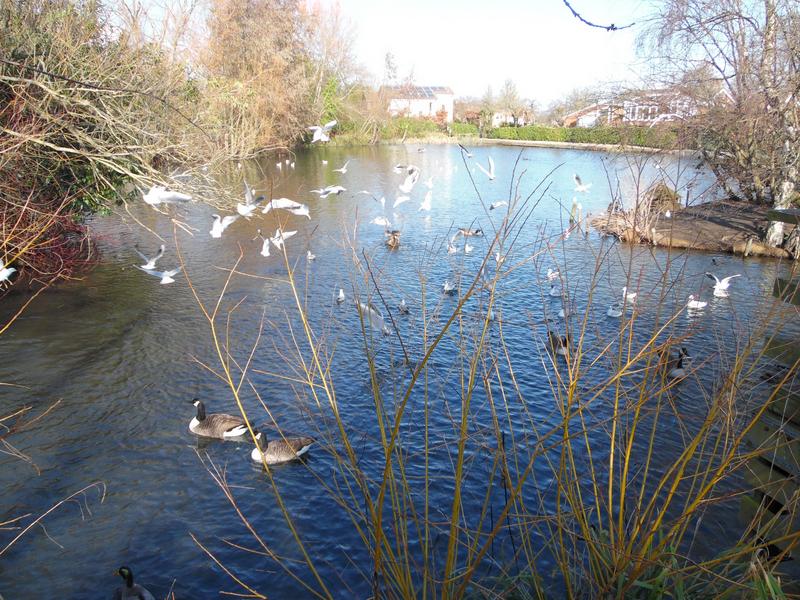 View of the small island.
---
All photos and text on this web site is © Copyright 2011-2019 www.croydonducks.co.uk and may not be reproduced, copied or linked
without prior written permission. All rights reserved.