Croydon Ducks - Waddon Ponds - 2019
Latest update: 20th August 2019
Council Information
Google Map
Croydon RSPB
River Wandle Trust
Waddon Ponds is an eight acre park off the Purley Way, next to John Lewis, surrounded by housing. There are long ponds, gardens and a
playground. The ponds are fed by springs which are the source of the River Wandle, which runs buried though Croydon and eventually to
the Thames via other parks, including Morden Hall Park.
Best parking is in The Ridgeway or Waddon Court Road (CR0 4AG for satnavs), both off Croydon Road in Waddon, near the railway
station. There are entrances in other roads, including Mill Lane, next to John Lewis, but less parking. Closed at night.
There are lot of water fowl, including mute swans and a large number of coots. Nesting boxes are provided on stilts in the water. The water
fowl live both on and off the water, and wander around the lawns and gardens waiting to fed. The large number of water fowl suggest they
are well looked after by park visitors.
Older Photos of Waddon Ponds - 2017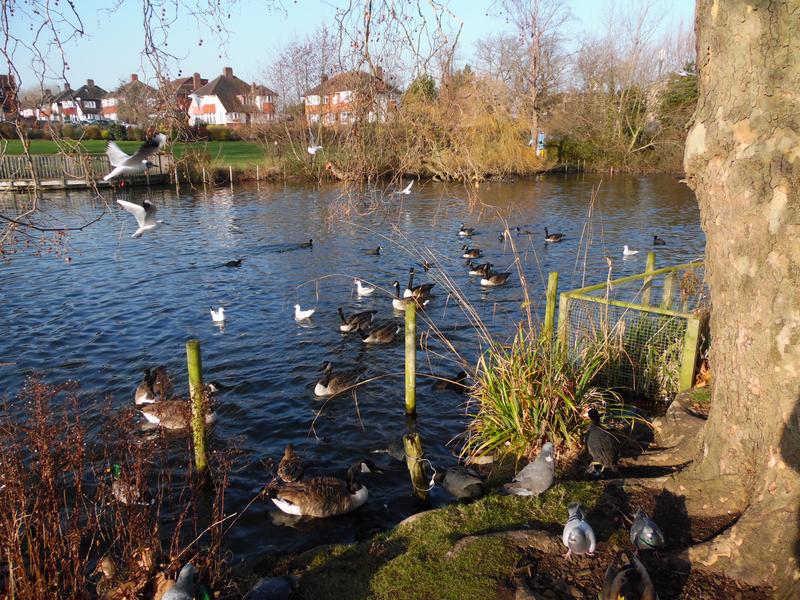 20th January 2019, everyone is hungry here, Canada geese, Mallard and Coots.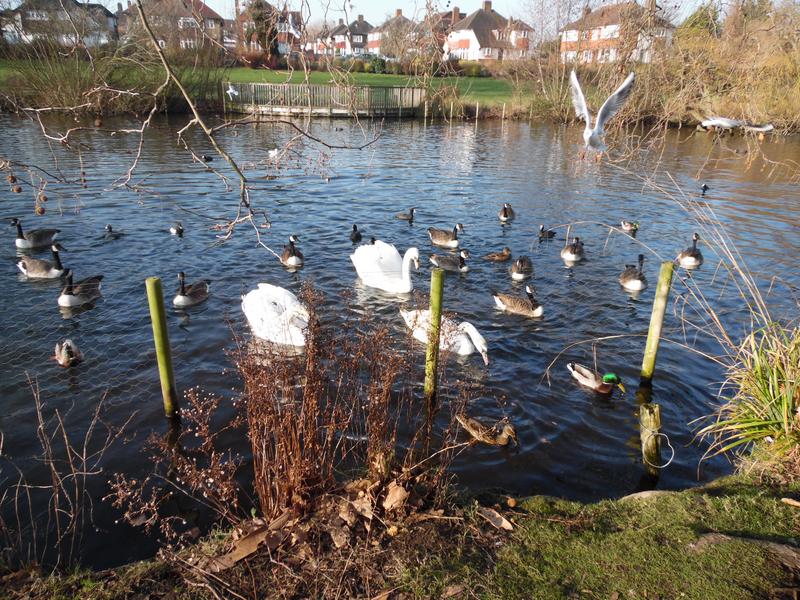 And the Swan family, only one cygnet, others probably left during the winter.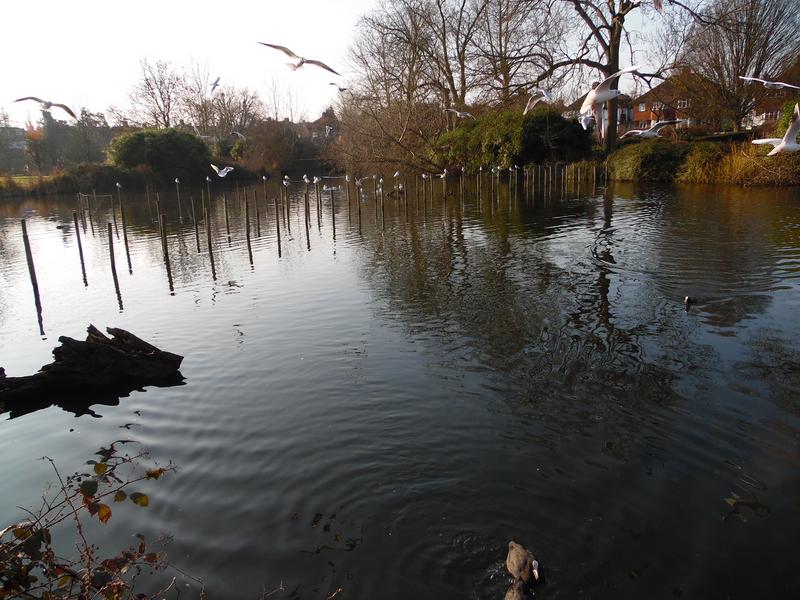 Middle of the pond is less busy.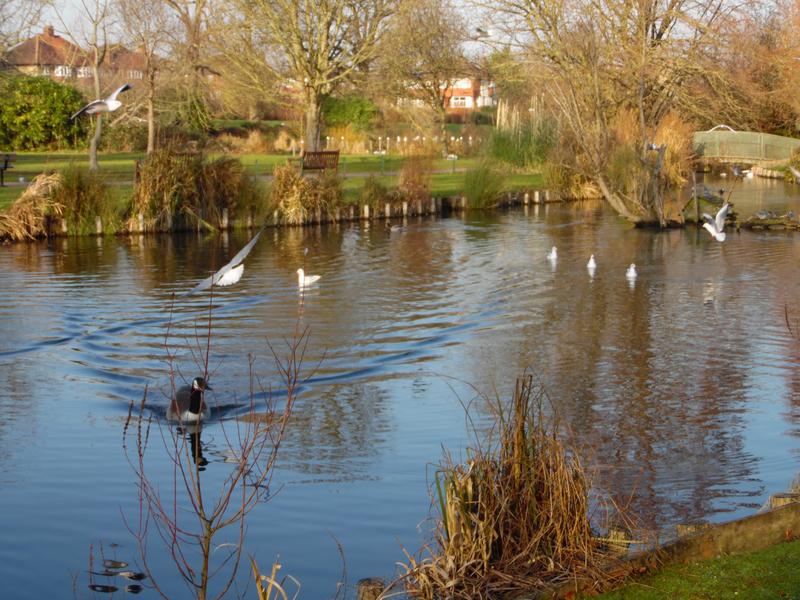 Too many sea gulls.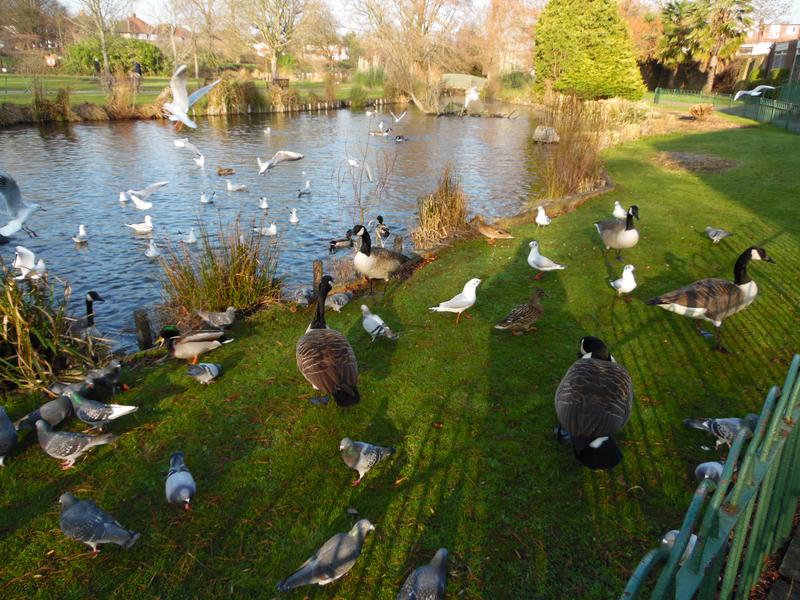 Mallards and Canada geese fighting the pigeons and sea gulls for food.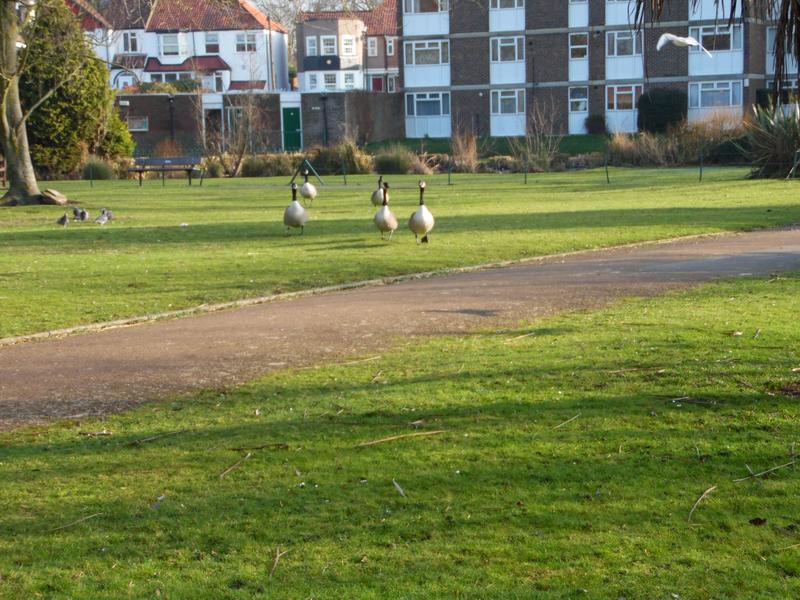 Canada geese are following around the park.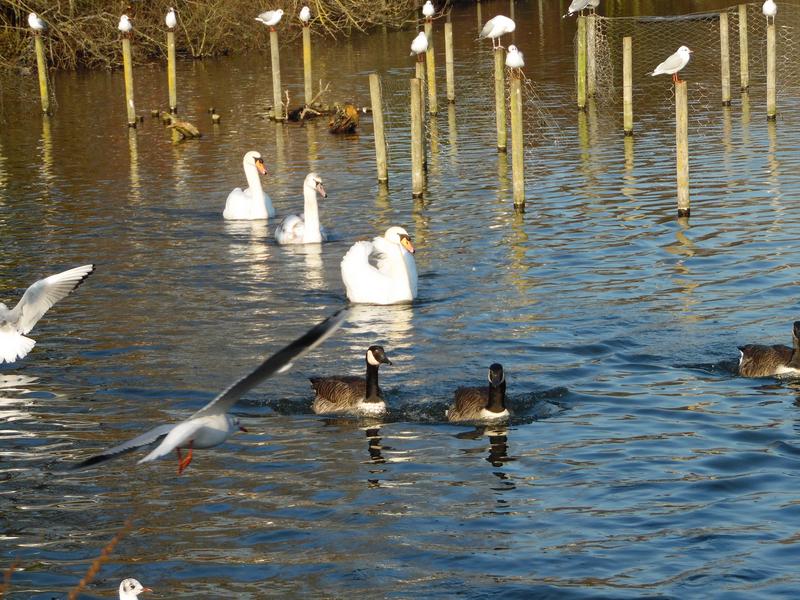 The three swans again.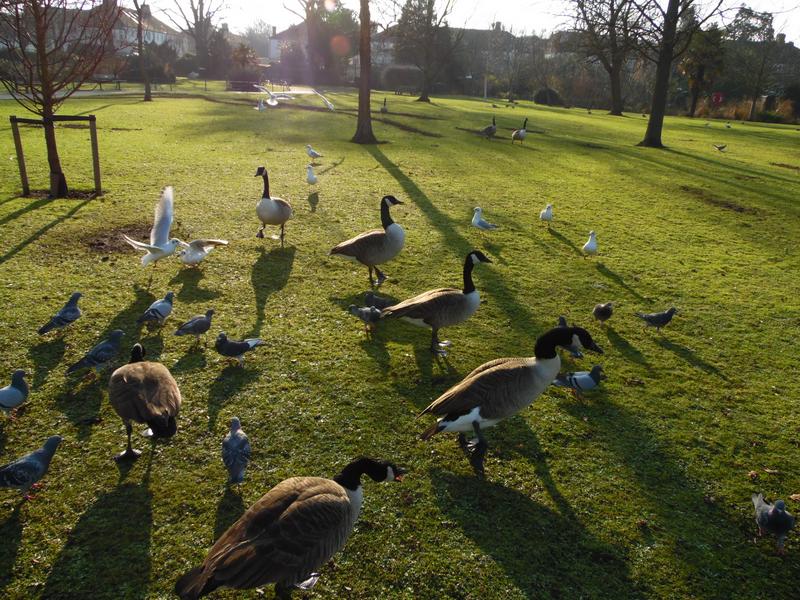 The Canada geese have caught up with me.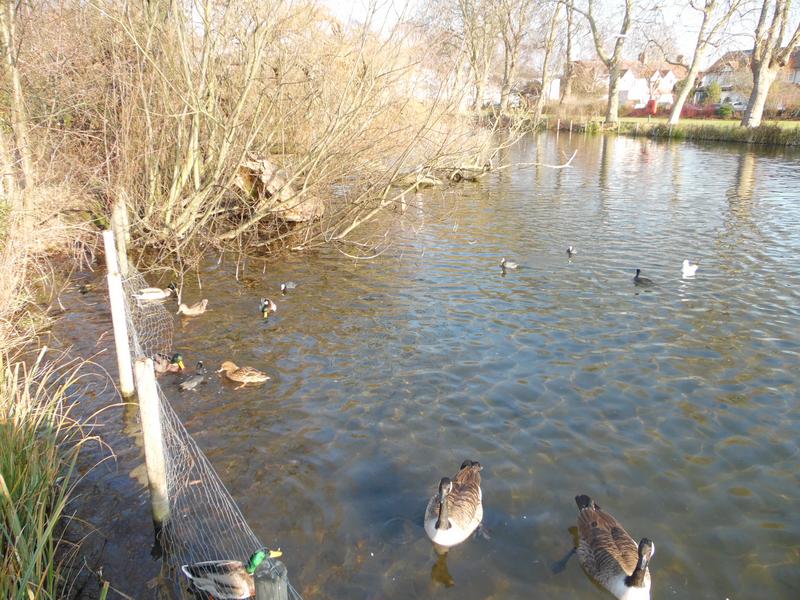 More geese and ducks on the other side of the pond.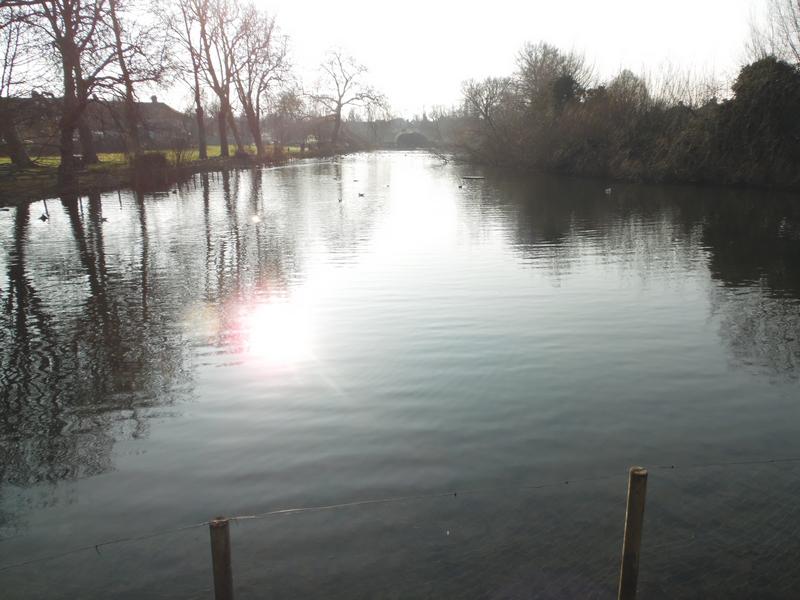 Quiet at Mill Lane end.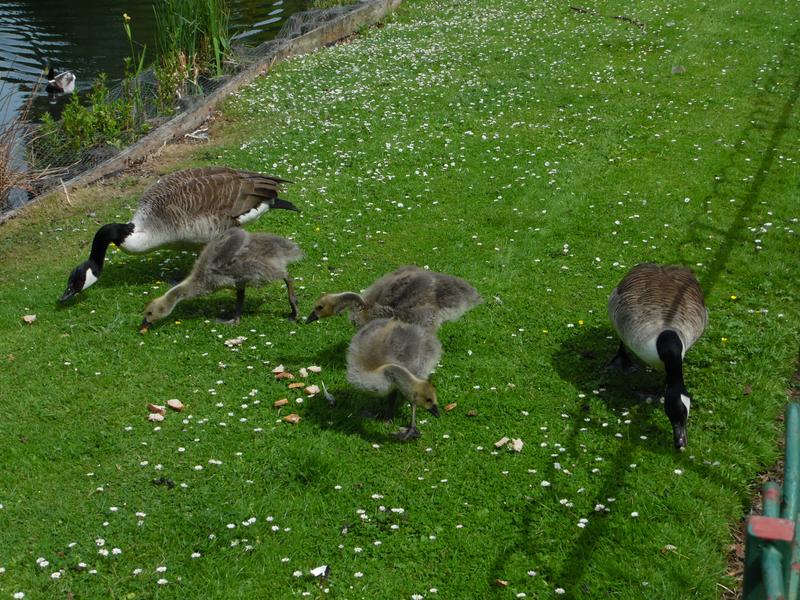 2nd June 2019, three Canada geese goslings.
More geese on the way.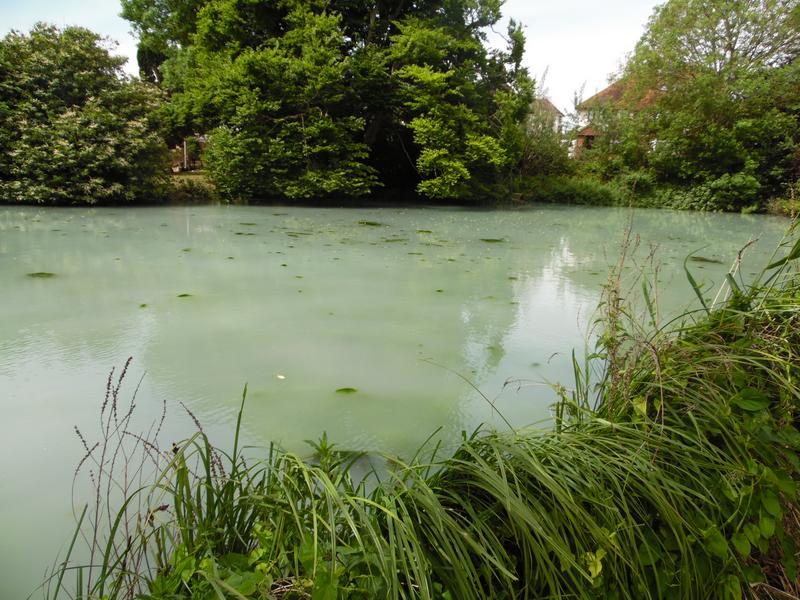 This pond is a horrible colour, seems to have a lot of algae, too little fresh water. Only a couple of Coots here.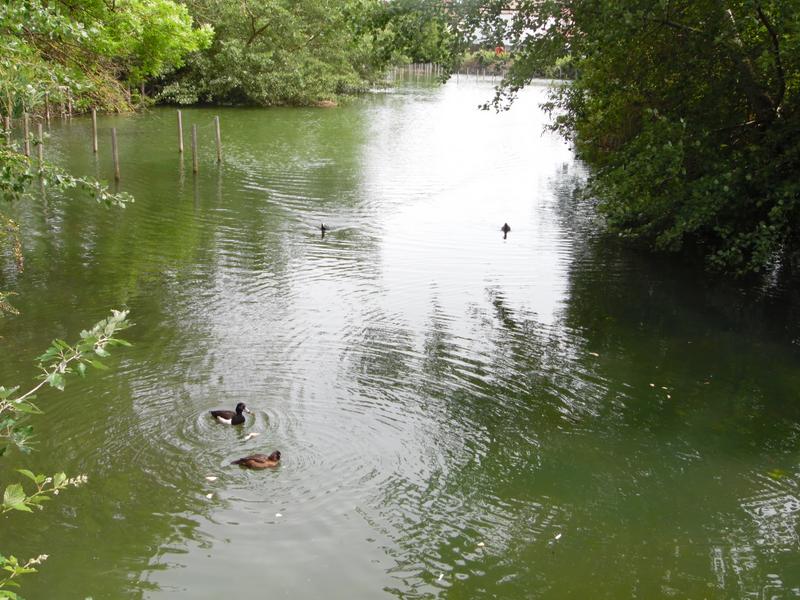 Fortunately the main pond has better water, two Tufted ducks.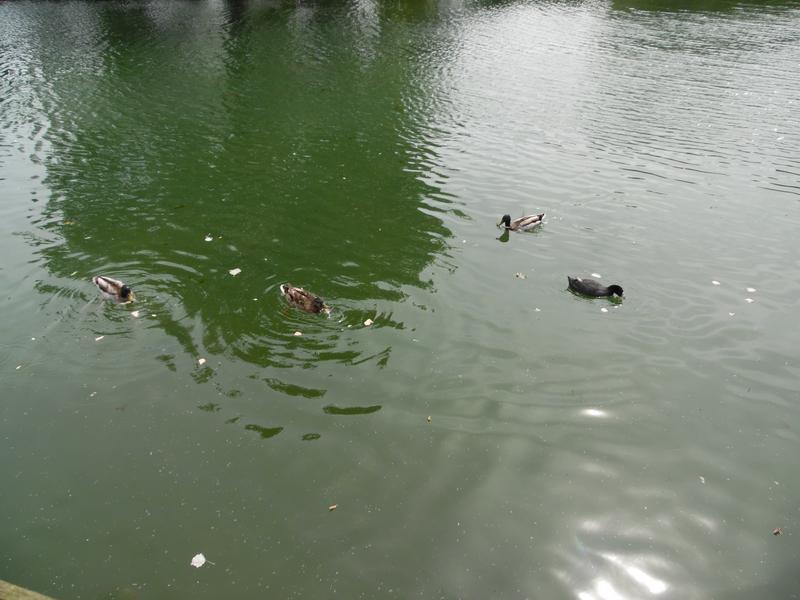 A few Mallards as well.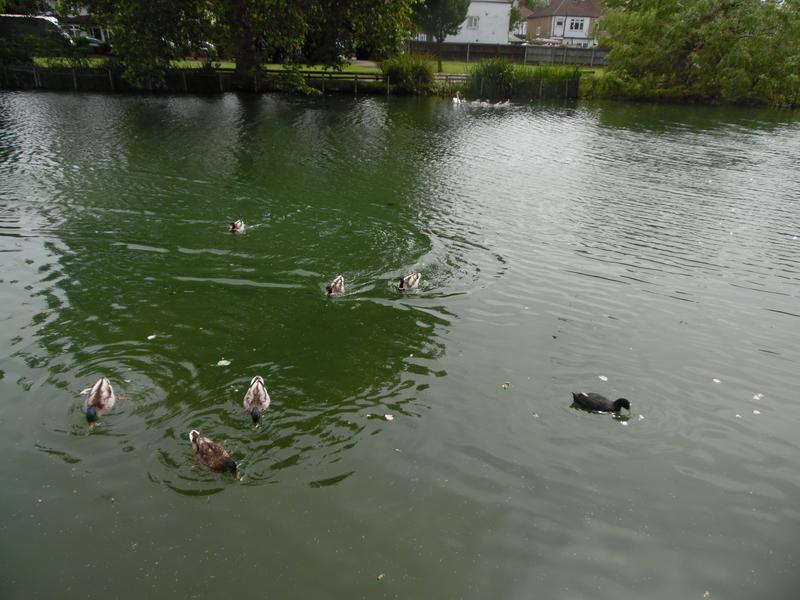 Hungry today, more Mallards arriving.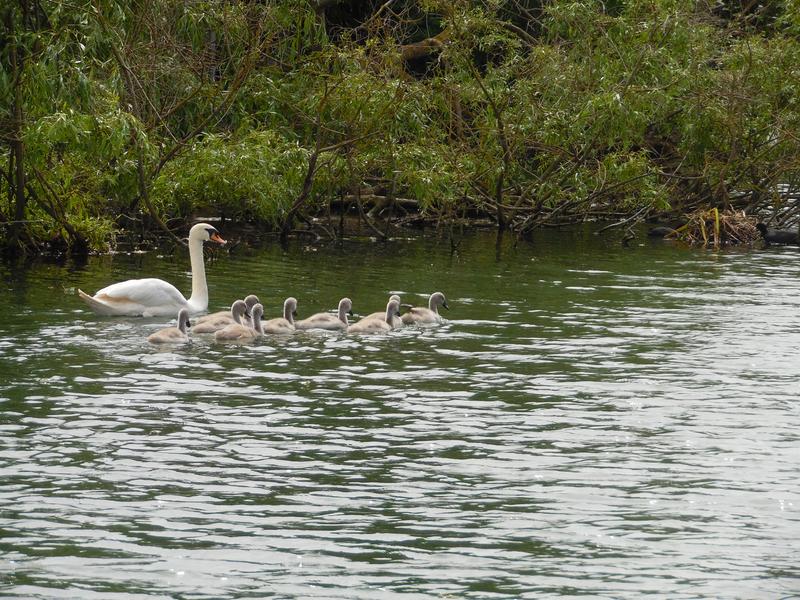 The swans have a large family of new cygnets.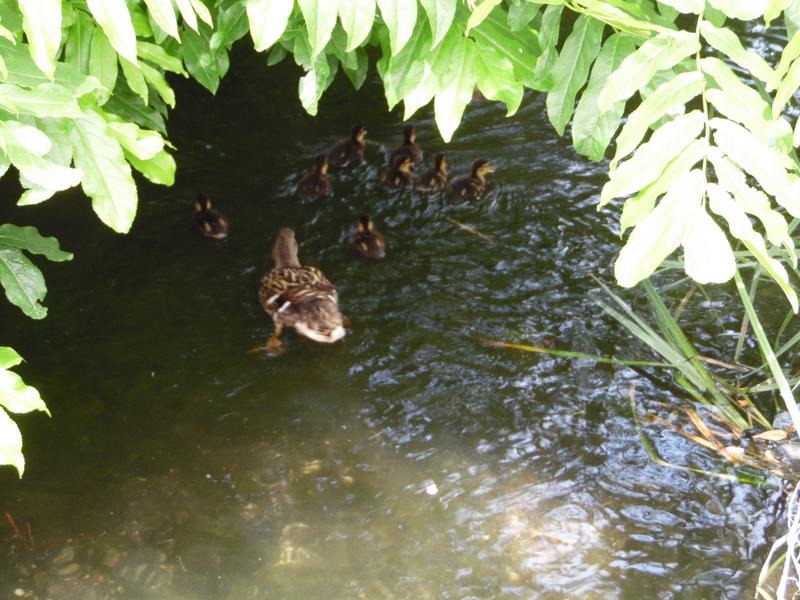 One of the Mallards also has a large family of ducklings. at least eight.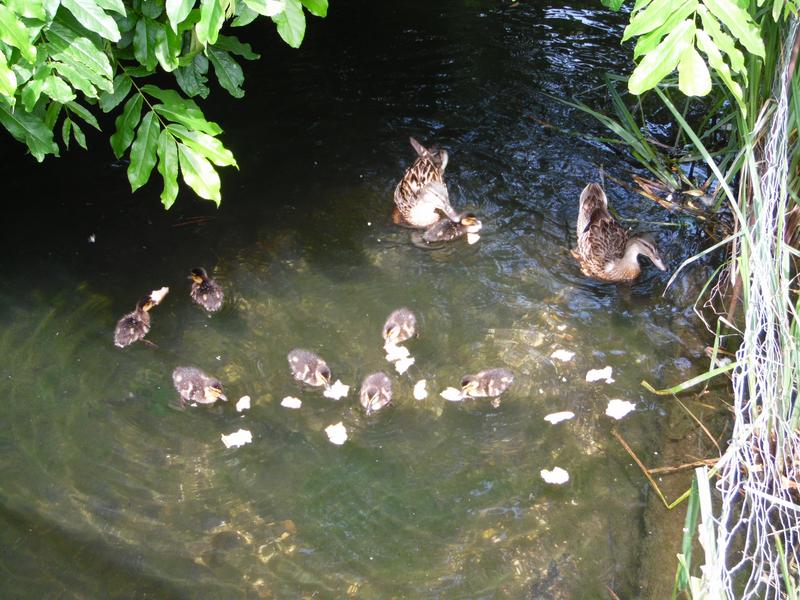 Ducklings very hungry as well.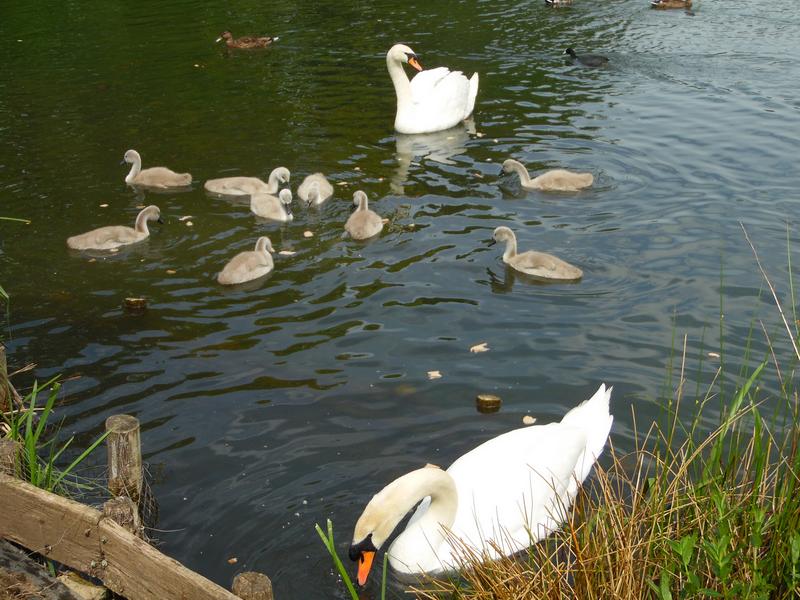 Nine cygnets in the swan family.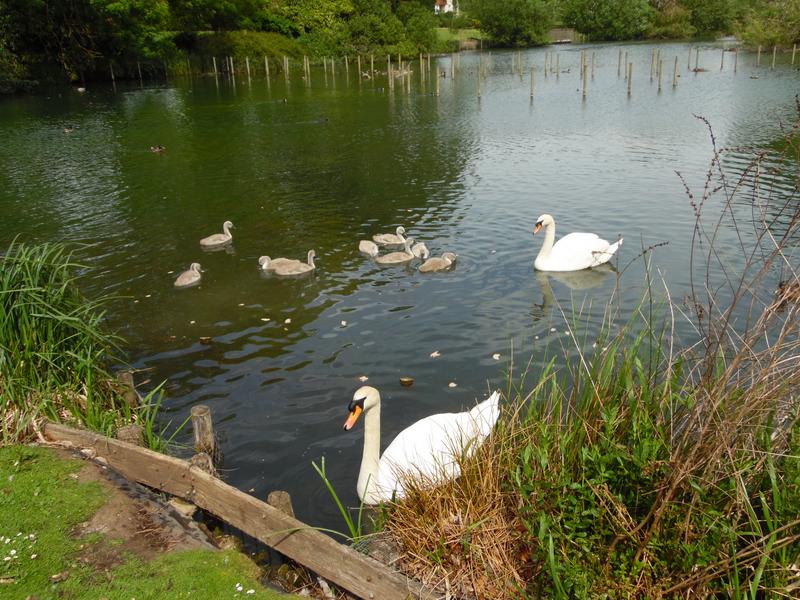 One of the parents making sure we don't get too close.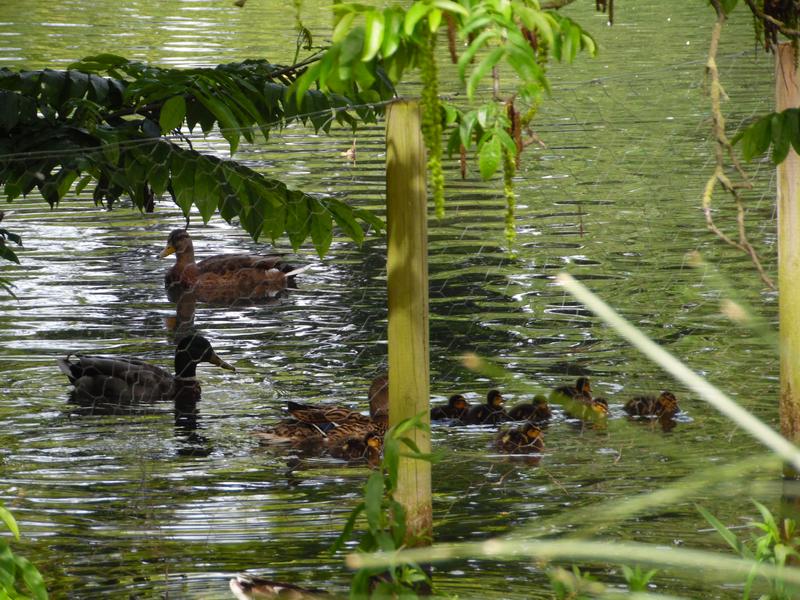 The Mallard family again.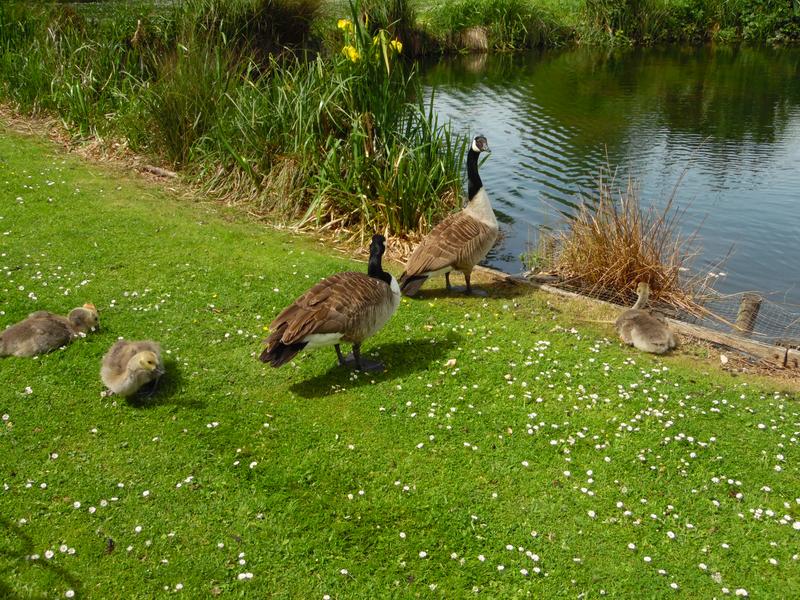 The goose family again. Did not cover the whole pond, but certainly Coot chicks as well.
---
All photos and text on this web site is © Copyright 2011-2019 www.croydonducks.co.uk and may not be reproduced, copied or linked
without prior written permission. All rights reserved.